Shrewsbury Abbey launches £1m appeal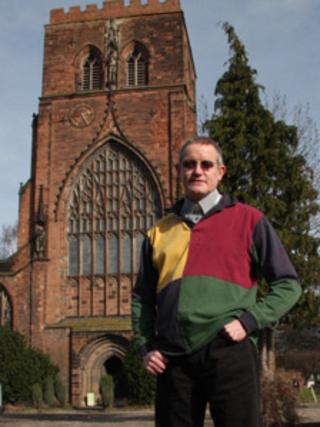 A £1m appeal has been launched to repair a Shropshire church.
Reverend Paul Firmin, vicar of Shrewsbury Abbey, said parts of the building's stonework were in urgent need of restoration.
He said Victorian repairs to the building's east side were now crumbling.
The appeal is also expected to fund improvements to the car park and visitor facilities, as well as the refurbishment of the organ.
The abbey, which dates back to 1087, was home to Ellis Peters' fictional character of Brother Cadfael and attracts about 30,000 visitors a year.
Mr Firmin said the current visitor facilities were "inadequate".