Spring clean for 'Olympic' town Much Wenlock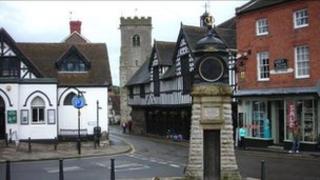 Residents have spring cleaned a Shropshire market town ahead of the summer season.
Volunteers spent about two hours picking litter up around Much Wenlock.
The town, widely regarded as the birthplace of the modern Olympic movement, is expecting a large influx of visitors around the 2012 Games.
Councillor Milner Whiteman said he hoped many people would help prepare Much Wenlock for the summer and to welcome the Olympic torch on 30 May.
The initiative is among 30 litter pick-ups around the county organised by council environmental teams as part of the national Big Tidy Up campaign.
​