'Yarn bombers' knit for Oswestry town centre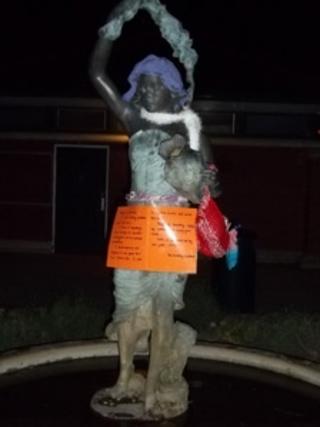 People in a Shropshire town have woken up to find statues, lampposts and trees covered with knitted items.
Oswestry's Festival Square, Cae Glas Park and bins and post boxes were covered with items knitted by a local group of "yarn bombers".
The group, known as The Society of Knitters, said it was meant "as a celebration for the community".
In a note attached to a statue they said they wanted to "lighten hearts and revive this town".
"Yarn bombing" or "guerrilla knitting" is believed to have originated in Texas, as a way for knitters to find a creative way of using leftover wool.