Shropshire all-through school to be called St Martins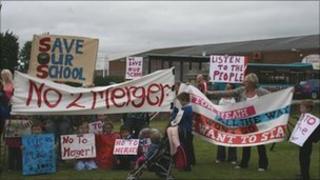 A new all-through school created by the merger of a primary and a secondary school has been named after the Shropshire village where it is based.
Ifton Heath Primary and Rhyn Park will be known as St Martins School from September, although it will initially run from the two sites.
The Department for Education rejected an application from Ifton Heath to stay open and become an academy this year.
The new school will be based solely on the Rhyn Park site from 2014.