Worcester's medieval city walls get £8,000 repairs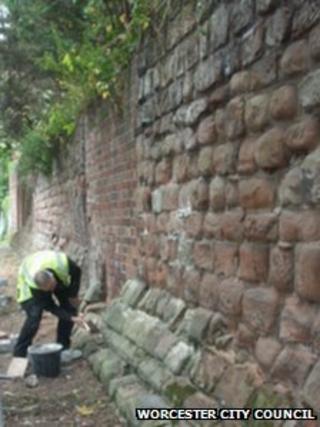 Specialists are carrying out the most substantial renovation of Worcester's medieval city walls for 40 years.
Nearly 100m of the wall, along City Walls Road, will be repaired and cleared of vegetation as part of the work, due to last two to three weeks.
The work is expected to cost about £8,000 and is being paid for by a grant from English Heritage.
City council officials said the stonemasons' work was vital as the walls were crumbling in places.
James Dinn, city council archaeological officer, said: "Aside from the cathedral and churches, the city walls are the most extensive remains we have left of the medieval city.
"They represent the collective ambition and efforts of the people of medieval Worcester to protect their property and livelihoods."