Oswestry Minor Injuries Unit set to move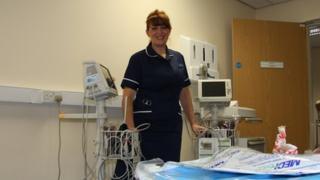 A Minor Injuries Unit (MIU) is set to open at its new home in the centre of a Shropshire town.
The MIU will open in Oswestry Health Centre, off Gobowen Road, from Thursday.
It is hoped the unit, which treats injuries such as burns, some fractures and sprains, will be more accessible at the centre which opened in 2011.
It is currently based at the Robert Jones and Agnes Hunt Orthopaedic Hospital in the town.
Shropshire Community Health NHS Trust said it had always been intended for the unit to move to the more central health centre once it was up and running.
Gilly Scott, clinical lead for the MIU service, said: "We hope that the service will continue to be at the heart of the local community, treating people who have minor injuries by experienced emergency nurse practitioners and saving them a journey to another town when they can be treated by experienced staff locally."
Patients with chest pains, major head injuries or other serious conditions were urged to call for an ambulance.