Shropshire residents praised after 'prolific' burglar jailed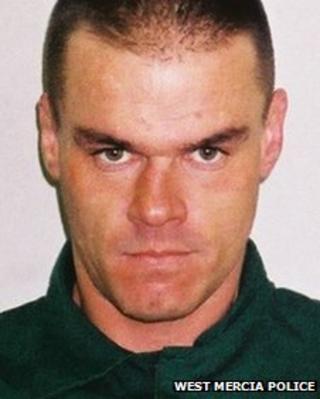 The swift actions of residents in a Shropshire town have been praised by police after a "prolific" burglar was jailed for more than four years.
Gary Mayall, from Oldham, travelled to Shropshire and Herefordshire to commit his crimes during October and November.
The 36-year-old, of Roundthorn Road, admitted two counts of burglary and one attempted burglary and asked for nine more offences to be taken into account.
Officers "caught him in the act" after calls from Church Stretton residents.
Det Insp Peter Brophy, from West Mercia Police, described Mayall as a "prolific burglar with a long list of crimes to his name".
Mr Brophy said: "Several local people called the police when they spotted Mayall acting suspiciously near homes.
"They thought he might be up to no good and did exactly the right thing by calling us immediately.
"Our officers were then able to respond quickly and more or less caught him in the act."
Mayall was convicted of 10 counts of burglary and two counts of attempted burglary.
He was given a four year and eight month jail sentence at Shrewsbury Crown Court on Monday.