Shrewsbury college may move into Wakeman School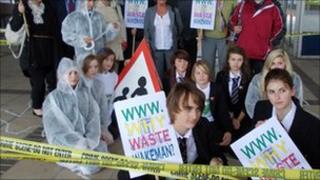 A sixth form college could take over the site of a Shropshire secondary school due to close later this year.
In 2011, Shropshire Council voted to shut the Wakeman School because of "unsustainable" pupil numbers.
The council has now approved the freehold transfer of the site, due to shut in July, to Shrewsbury Sixth Form College.
The plans still have to be approved by the Education Secretary Michael Gove.
If they go ahead, college students will move in at the start of the new academic year in autumn.
The college has estimated about 400 of its students could be based solely at the Wakeman School site, 400 only at its existing Priory Road site and a further 700 students would use both sites.