Shrewsbury College plans to cuts 30 backroom jobs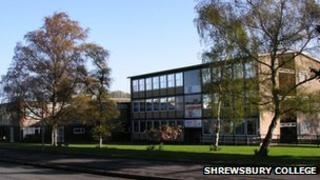 A Shropshire college has said it is planning to cut 30 management and administration jobs.
Shrewsbury College said the job cuts will allow new investment and to safeguard against "any future funding changes". Subject teachers are unaffected by the changes, it said.
The college is to invest £12m upgrading facilities at its London Road campus.
Principal Steve Wain said the college was prioritising "student resources, facilities and teachers."
Mr Wain said: "Shrewsbury College is rated as having "good" finances we have significant cash assets and low levels of borrowings compared to most colleges."