Georgia Williams death: Tributes to Shropshire teenager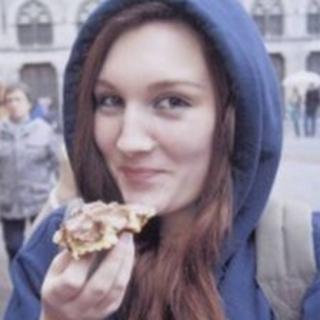 The parents of a teenager whose body was found in woodland have paid tribute to their "gorgeous tomboy" daughter.
Georgia Williams 17, went missing from her home in Wellington, Shropshire, on 26 May and her body was found near Wrexham on Friday.
Jamie Reynolds, 22, of Avondale Road, Wellington, has appeared in court charged with her murder.
Steve and Lynnette Williams described Georgia as "a fantastic girl who we are blessed to have in our lives".
In a statement, the couple said they were "devastated" by what had happened but had taken "great comfort from the impact Georgia has clearly had on the lives of so many people".
'Many tears shed'
They said Georgia wanted to join the Royal Air Force and had recently started to look at qualifications that would allow her to enlist as a paramedic.
"We have been blown away by the number of messages we have received and the outpouring of love and support we have been shown," they said.
"Although many tears have been shed - and will continue to be - if anything good can come of this we hope it is that the community spirit that has developed in Wellington over the last week grows even stronger."
They added: "We always describe her as a gorgeous tomboy, someone who is much happier dressed up in her Air Cadets uniform rather than dressed in glamorous clothes, ready to go out."
Georgia's body was found in woodland off the Nant-y-Garth pass on Friday and she was identified by dental records.
Post-mortem tests revealed she died as a result of pressure being applied to her neck.
Her sister Scarlett said although the pair were like chalk and cheese, Georgia was "the best little sister you could ever wish for".
"She would do anything for anyone and I am going to do everything for her from now on," she said.
"She is my little sister but beyond that she will always be my best friend too."
Mr Reynolds is next due to appear at Stafford Crown Court in September.