Virgin renews bid for Shrewsbury to London direct rail service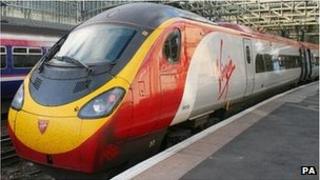 Virgin Trains has submitted a renewed bid to run direct rail services between Shropshire and London.
The company said it hoped Network Rail would make a decision on the plans before the end of the month.
Proposals to run the twice-daily service had previously been rejected after the rail operator said the line could not cope with the extra traffic.
A 4,000-name signature petition calling for the service to be restarted was presented to Parliament last month.
The Office of Rail Regulation (ORR) said last month that it would "put pressure" on Network Rail to get the service running.
ORR chairman Anna Walker said it wanted Network Rail to improve its performance and to carry out improvements on the West Coast Main Line so that the service could "be looked at again as soon as possible".
Shropshire has been without a direct rail link to London since 2011, when the Wrexham and Shropshire service ended.
.