Shrewsbury police control room 'too small' for alliance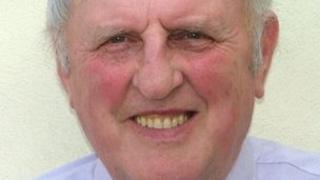 Shrewsbury's police control room is "not big enough" to become the central control room for both the West Mercia and Warwickshire forces, West Mercia's police and crime commissioner has said.
The two forces currently have three control rooms between them - in Shrewsbury, Hindlip and Leek Wootton.
Bosses are considering closing two and keeping just one.
But police and crime commissioner Bill Longmore has now said Shrewsbury's control room would be unsuitable.
"You have to have size and Shrewsbury is not big enough," he said.
"There is not enough room to have all the equipment. If we went to one control room, it would need to be big enough to run the whole of the county."
West Mercia Police and Warwickshire Police became an official alliance in September.
Mr Longmore said bosses were keeping all their options open and would make an announcement in the next few weeks.