Georgia Williams scuba diving scholarship is announced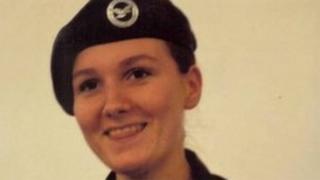 A charity set up in memory of a teenager who was murdered last summer has announced an annual scholarship in her name.
Georgia Williams, from Wellington in Shropshire, had written a list of ambitions, which included going scuba diving.
The scholarship will pay for scuba training to the level of master diver.
The Georgia Williams Trust was set up to create a fund to help teenagers "realise their dreams".
Although the trust has given grants before, such as money towards a new wheelchair for an 11-year-old with cerebral palsy, this is the first scholarship.
The programme was set up in conjunction with the Immerse School of Diving in Telford, and will be jointly funded.
Jamie Reynolds, 23, was sentenced in December 2013 to a whole-life term in jail for Georgia's murder.