Shropshire Council plans to spend poverty cash on website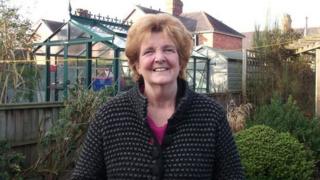 Money given to Shropshire Council to help people in need, could be used to pay for a website.
The Conservative-led authority received £467,000 in 2013 from central government for its emergency welfare relief fund but has only spent £37,000.
Liberal Democrat councillor Vivienne Parry said the council had failed to make people aware of the money.
The council said the £20,000 proposed website would provide career, housing and financial advice.
It added plans for the website had not yet been approved by councillors.
Ms Parry said she felt "quite astounded" the money had not been spent.
'Dire' situation
"The problem is, the council hasn't advertised they have got this money," she said. "They could have done more to make people aware.
She said she "just couldn't believe" the money could be spent on developing a website.
"I know people who are really desperate for support," she added. "Why can't the council put this information on its own website?"
One Shropshire charity, which did not wish to be named, said the council had turned down people for food parcels, paid for by the fund, if they had received one in the previous three months.
It said the situation of one woman who was turned down "was dire".
A council spokesman said the authority had conducted a publicity campaign in April 2013 when it received the money.
It also said there was information on its website about the fund and it was "currently working out" how to spend the rest of the money.