Telford college announces 60 job cuts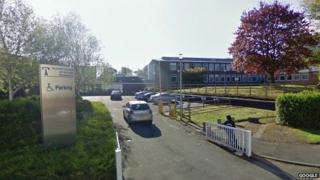 Up to 60 jobs are to be cut at Telford College of Arts and Technology.
The further education college, which employs about 650 staff, blamed the cuts on reductions of £2m in government funding over the next year.
A spokesman said the posts would go in the department providing training on company premises. The college said campus-based courses would not be affected.
The college said it had launched a 30-day consultation with staff and unions.
The Unison trade union said a number of its members were likely to be affected and were "devastated" by the news.
Chris Scott, principal and chief executive at the college, said: "We hope that, as far as possible, any redundancies are voluntary.
"We will offer staff whose jobs are at risk all possible support during what we acknowledge are very difficult, distressing, but sadly unavoidable circumstances.
"We have made every effort to avoid this outcome. However the magnitude of the cuts and the changes to government funding priorities has unfortunately left us with no alternative."
The college said it had been told its funding from the Education Funding Agency and Skills Funding Agency was expected to be cut by £2m over the next year.
It has been providing vocational training at firms since 2007, but the college said a shift in emphasis towards apprenticeships meant it had struggled to attract the same level of funding.
Rick Tudor from Unison said a meeting was due to take place with the college management next week.
"Morale is pretty down as you'd expect and there are fears about how they will pay mortgages and other bills," he said.
"It's also in an area where there have been quite a few redundancies in recent years."