Telford's Ironmasters Way closes for 12-week safety changes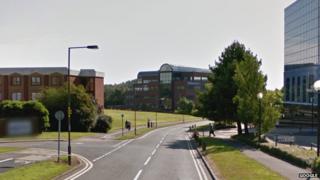 A road in Telford town centre will be closed for 12 weeks as part of an £11.8m scheme to make the area safer for pedestrians and cyclists.
Ironmasters Way and the footpath between the road and Rampart Way will be closed to improve pedestrian links to the railway station, the council said.
The Department for Transport has given grants of £7.8m to fund the scheme.
The work is expected to be finished on Friday 10 April, a spokesman said.