Shropshire hospitals recruit nurses from abroad to tackle shortage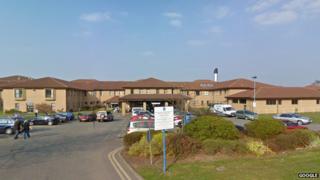 More than 80 nurses are being brought in from abroad to ease staff shortages in two Shropshire hospitals.
They will work at the Royal Shrewsbury Hospital (RSH) or the Princess Royal Hospital (PRH), Telford.
Seventy-two will come from the Philippines, eight from Italy and two from Denmark, the trust said.
A Care Quality Commission (CQC) report highlighted the "considerable pressure" on nurses at Shrewsbury and Telford NHS Hospitals Trust due to staffing issues.
In its report, after an inspection in October, the commission said the trust needed to review staffing levels in its A&E critical care, labour ward and end-of-life services departments.
Another 17 staff nurses will join after recruitment events held at the RSH, the trust said.
Sarah Bloomfield, Director of Nursing and Quality, said the new appointments would help reduce the trust's "reliance on agency and temporary staff".
"We'll continue our efforts to ensure that over the coming months we will see more permanent staff on our wards as our new starters get settled in, which will mean better continuity of care and more support for ward teams," she said.
The trusts have also recruited "around 70" Health Care Assistants following information days held at the two hospitals.
The new staff will begin work "in the coming weeks and months", the trust said