Polls close in Shropshire for West Mercia PCC election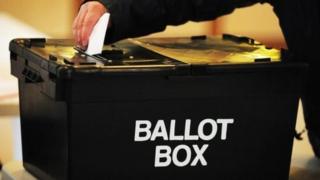 Polls have closed in Shropshire for the West Mercia Police and Crime Commissioner (PCC) election.
Bill Longmore, the current PCC, is retiring and six candidates stood to replace him.
The holder is responsible for overseeing policing in Shropshire, Herefordshire and Worcestershire.
Elections have been held for 36 police and crime commissioners across England. Polls opened at 07:00 BST on Thursday and closed at 22:00.