Shropshire police leadership changes 'could affect safety'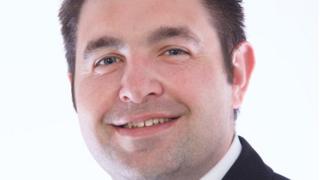 Changes which could see Shropshire and Telford and Wrekin share a police chief could "harm community safety", a council leader has warned.
Telford's superintendent commander leaves the post in July and the force is considering its future leadership.
Telford and Wrekin Council leader Shaun Davies said one command unit would mean resources and focus "will be divided" between areas with different needs.
The Police and Crime Commissioner (PCC) said he aimed for an effective service.
Telford's Superintendent Commander James Tozer will become West Mercia Police's alliance crime manager next month and the post temporarily replaced.
'Backward step'
In the longer term, Amanda Blakeman, Assistant Chief Constable for Local Policing, said the force was considering the "most appropriate leadership arrangements".
But Mr Davies said if the force chooses to have one commander it would be detrimental as the area covered "such large population centres with different needs".
He fears such a move could see resources targeted away from the borough and would also be bad for the whole county.
"We are a fast growing area and the biggest population centre. To decrease police resources here would be a very backward step," he said.
"If you think about rural Shropshire, there's very different crime and types of crime than in urban Telford and Wrekin," he said.
Mr Davies has raised his concerns with the borough's two MP, the force's chief constable and PCC.
West Mercia PCC John Campion said his priority was "to ensure the force delivers the most effective, efficient service possible", adding the chief constable had assured him any significant leadership changes would be discussed with its partners.
"I am also reassured that any changes would not result in any reduction to frontline services, or compromise local command resilience," he said.