Police to pay damages over Shropshire family's arrests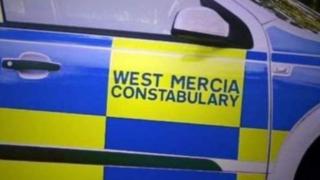 A police force has agreed to pay damages to a family over its treatment of a neighbour dispute.
Officers from West Mercia Police visited Brian and Ghislaine Arundale and son Ralph at their home in Coreley, near Ludlow, Shropshire, after they reported receiving threats.
Lawyers for the family said officers then seized guns that were legally-owned and "assaulted" them.
The force agreed the settlement but said it did not accept all the claims.
Irwin Mitchell, which represented the family, said three armed officers had attended the family home in July 2014, a few days after they had made the complaint about a neighbour.
The solicitors said the officers had told the family they had come to seize shotguns belonging to Mr Arundale, 82.
They claim the family were injured by the officers before Mrs Arundale, 63, and her son, 33, were arrested at the scene.
But Irwin Mitchell said charges were dropped after the Crown Prosecution Service said there was "no anticipated breach of the peace".
The civil legal settlement was agreed on 20 February.
'Technical legal advice'
The family, who still live in Shropshire but not at the same address, have now called for the force to apologise.
Ch Supt Charles Hill, from West Mercia Police, said: "I can confirm that West Mercia Police has agreed a legal settlement in relation to an incident arising from a neighbour dispute in Coreley, Shropshire in July 2014.
"We have settled the claim on the basis of technical legal advice and we do not accept all elements of the claimants' case.
"Three officers involved in the case were subject to a Misconduct Meeting where it was found there was no case to answer, although the force has taken some learning from this incident."