Somerset council gets '£22m windfall' for roads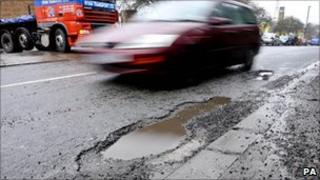 A £22m government grant has been described as an "unexpected windfall" by Somerset County Council.
The government has recommended the Conservative-run council should spend the money on resurfacing roads.
The council said last year it could no longer afford road resurfacing, a decision which saw the cabinet member for transport resign in protest.
The government money could also be spent on other projects such as repairing school buildings.
A spokeswoman for the council said: "Because we have had an unexpected windfall from the government, the predicted budget cut may no longer happen.
"We were anticipating a small amount for money for capital projects to go towards building roads but we have now been able to invest £22m in the next financial year."