Trust to run council's Goldenstones Leisure Centre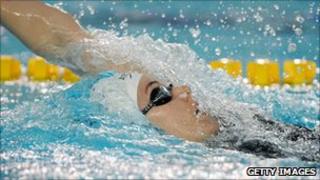 Goldenstones Leisure Centre in Yeovil is set to be run by a charitable trust called Leisure East Devon Ltd (LED).
The decision has been made as part of South Somerset District Council's efficiency savings.
Liberal Democrat Councillor Sylvia Seal said: "I am delighted this step will enable the council to maintain this important and highly valued community facility, and save £210,000 a year."
The lease is for 10 years but the centre remains under council ownership.
'Excellent facility'
The agreement means that all staff contracts will be moved to LED with no change to their terms and conditions of employment. No jobs will be put at risk.
A spokesman for the council estimated that taxpayers in South Somerset would save £2.1m over 10 years because of the charitable trust's tax status.
The trust's income will be VAT exempt and it will also be able to claim up to 85% relief from national domestic rates.
This means the running costs for the leisure centre will be lower for the trust compared to the council.
Peter Gilpin, chief executive of LED, said: "We look forward to working closely with the council, staff and customers to develop what is already an excellent facility even further."
LED currently manages East Devon District Council's leisure facilities under a 30-year lease.
Two other leisure centres in the south Somerset area are already run by charitable trusts; Crewkerne Aqua Centre and Wincanton Sports Centre.