Hundred Days through to Live and Unsigned regional final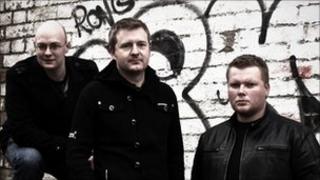 Yeovil band Hundred Days have wowed the judges of national music competition Live and Unsigned.
The group has sailed through the audition stage and will compete against the most talented bands and artists in the country at the regional final.
Finalists will be judged by a panel which includes Noddy Holder and Radio 1's Annie Nightingale.
Ryan Leese from the band said: "It's quite a big deal. The final will be the biggest gig we've played so far."
The winners of 2011 will be offered a £50,000 management contract and will have the opportunity to go on a world tour.
The Regional Final Showcase takes place on Saturday, 19 March at Plymouth Guildhall Venue.
Chris Grayston, events director of Live and Unsigned said: "Live and Unsigned is all about originality, live ability and credibility. We don't accept demos or submissions and everyone auditions live."
Hundred Days formed in 2002 and have toured across the south west.
Speaking of the band, BBC 6 Music said: "You can't beat good song writing and this is good song writing."