Safety fears after manhole covers stolen in Somerset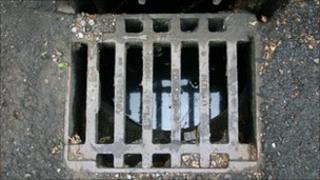 Drivers and pedestrians have been warned to be careful after more than 30 manhole covers were stolen in Somerset.
A Somerset County Council spokeswoman said the thefts, from the Frome, Mells and Nunney areas, are believed to be for the scrap metal value.
"While the council makes regular inspections there is a danger that unsuspecting pedestrians could fall in," she said.
The council estimate the replacements to cost several thousand pounds.
The spokeswoman added: "Members of the public are asked to be cautious and report a stolen gully grating or manhole cover and any suspicious activity, particularly in the evenings and overnight, to the police or Somerset County Council."