Taunton anti-war mayor's 'challenge' over marines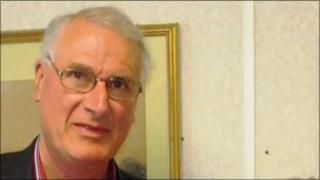 The outgoing mayor of Taunton Deane has told how dealing with military families was a "challenge" because of his opposition to the war in Afghanistan.
Jefferson Horsley, who was giving his final speech, said he had become more tolerant of different views.
The Liberal Democrat councillor said he found it "profoundly hard to overcome prejudices" while dealing with military families in his year-long term.
But he added his support for the troops had never been in question.
Mr Horsley said: "Uniforms are something I haven't felt comfortable with and yet I learnt to appreciate that uniforms themselves don't do away with personalities and characters in everyday life."
As part of his role Mr Horsley had a lot of contact with 40 Commando, which has its barracks in Taunton.
He spoke to bereaved families and made trips to Wootton Bassett to see repatriations.
"It was a challenge, but I felt just as strongly as what everybody else did in respect of the loss of life of our brave soldiers out there and I had no difficulty in sympathizing with the families.
"We grieved all together in Taunton Deane over those losses.
"But it was always in the back of my mind that a lot of us aren't clear as to what our objectives are in Afghanistan and whether we can ever achieve a solution."
The new mayor will be Liberal Democrat councillor Steve Brooks.