Minehead clock tower to mark Queen's Diamond Jubilee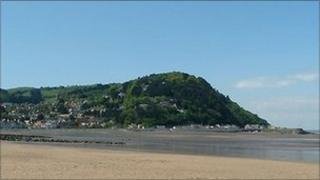 A clock tower is to be built on Minehead's sea front to mark the Queen's Diamond Jubilee.
Planning permission has been granted to allow the tower to go up opposite the West Somerset railway station.
Sally Bainbridge, chairwoman of the jubilee clock tower project, said it was a real boost for the town.
She said: "Minehead's always lacked a focal point and this will have very useful purposes.... the clock tower has a functional use."
Celebrations for the jubilee take place in early June and the government has plans for a four-day weekend to allow communities to commemorate the events of the past 60 years.