Buddhist 'heart' talks in Yeovil with Tibetan Lama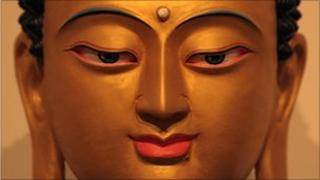 A series of events have been planned in Yeovil about Buddhism, including a talk with a Buddhist Lama called Living from the Heart.
Geshe Tashi Tsering holds the the Lharampa Geshe degree from Seramay Monastic University in South India and has been based in London since 1994.
He is highly regarded among Buddhists because of his 25 years' training and ability to explain Buddhist philosophy.
The event has been organised by the Saraswati Buddhist Group in Somerset.
The public talk will be held on Friday, 8 July at 1930 BST at Nine Springs Natural Health Centre, Yeovil.
'Warm-hearted compassion'
"When we are conscious of what we are doing, we generally use our human intelligence to get the best for ourselves, and we either neglect others or worse still hurt them in the process," said organiser Andy Wistreich.
"Living from the heart involves warm-hearted compassion towards our fellow beings that recognises the uphill struggle that all of us are going through.
"Although unselfish in purpose when we possess such a kind attitude to all others we bring intense happiness and joy.
"This is a remarkable by-product of living from the heart."
The weekend course aims to show how people can achieve this way of living, through what is called the Six Perfections.
These principles refer to generosity, ethics, patience, joyous effort, concentration and wisdom.