Hinkley C traffic plan inadequate says county council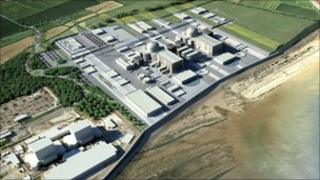 EDF's plans for traffic management around the proposed Hinkley C power station could bring Bridgwater to a standstill, the local council has said.
Conservative-run Somerset County Council says the plans are "totally inadequate" and could cause chaos.
An EDF spokesman said it understood the need to manage traffic and will be revealing plans to improve 12 junctions in the centre of Bridgwater.
"We are committed to this project and want to make it work," he added.
'New reactors'
Councillor David Hall said it cannot be nuclear at any cost.
"Yes we want nuclear to come here with all the benefits it brings if it is right for Somerset.
"But we cannot afford to destroy the economy we already have," he added.
EDF Energy wants to build two nuclear reactors at the site in Somerset to be called Hinkley C.
Currently there is one nuclear power station, Hinkley Point B, on the site.
Hinkley Point A was decommissioned in 2000.