Mendip District Council discusses 'public sector hub' plans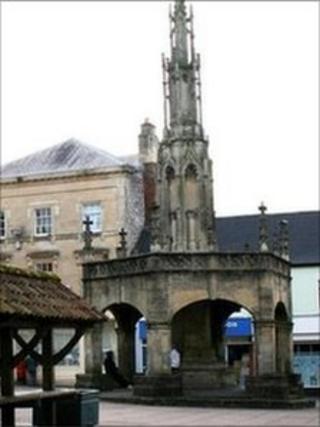 Plans are being discussed to create a "public sector hub" in Shepton Mallet in an effort to save the district council millions of pounds.
Deputy leader of Mendip District Council Tom Killen said the plans would "save in excess of £7m" over 20 years.
It is considering sharing its Cannards Grave offices with other organisations including Somerset County Council and Avon and Somerset Constabulary.
It could bring another 300 people to the centre of Shepton Mallet.
'Outside the box'
"There's a need for tough decisions but also innovative thinking," said Mr Killen.
"What we've tried to do is think outside the box in how we can deliver public services for the future and use our assets more effectively.
"It's not just about saving money, it's also about improving the working environment for our staff and hopefully provide better access to public services for our residents in Mendip."
Mendip District Council's cabinet will discuss the proposals at a meeting later. The full report can be viewed on Mendip District Council's website.
In February it was announced that 23 jobs were to go at the council following a 14% cut in government funding which meant it had to make total savings of £2m.
The council employs just under 200 staff and has a budget of £16m.