Injunction granted to postpone library cuts in Somerset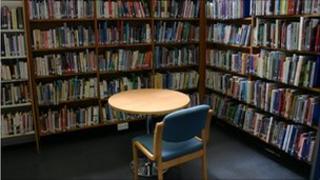 A judge has granted an injunction put forward by campaigners to postpone library closures in Somerset.
This is pending a full judicial review in September which will be brought about jointly with campaigners in Gloucestershire.
Somerset County Council wants to withdraw funding for 11 libraries while Gloucestershire's wants to close 10.
Public Interest Lawyers represented a number of campaigners who were behind the legal challenge in Somerset.
The interim injunction which was upheld by Lord Justice Beatson at the Birmingham Civil Justice Centre means the county council will have to postpone its planned cuts to library funding until the outcome of a judicial review.
The council said in a statement: "We welcome the clarity that the decision of the court now provides, and will, of course, abide by the terms of the interim injunction."
Campaigner John Irven from Watchet said: "We're really pleased. We've worked very, very hard and we've had tremendous support from all the different library groups around Somerset and various other people."
The Conservative-led council wants to save 25%, or £1.35m of the library budget as a result of a reduced budget from the government.
Three libraries in Somerset have previously been saved from closure after volunteers stepped in to run and pay for them.