Hopes for a Steiner free school in Frome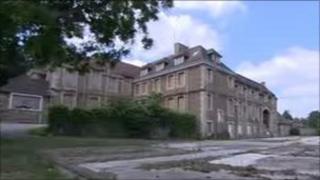 A group of parents in Somerset have met government officials to put forward their plans for a free school.
The Frome Steiner School project aims to offer a more rounded education without specialising in subjects.
Free schools are one of the coalition government's flagship policies, promising more freedom for teachers and more choice for parents.
The National Union of Teachers has said state-funded free schools will take money away from mainstream schools.
Bruton Steiner School already has a fee-paying school in the county but wants to expand into state education.
'Harmonious education'
Guy Marson, from the Frome Steiner School project, said: "The moment the free school policy was announced, we leapt on it because we've been thinking, planning, dreaming about this for years."
The school's backers met officials from the Department for Education and will learn the result of the meeting in September.
Steiner education is based on the ethos of Austrian educationalist Rudolf Steiner.
A Steiner education aims to provide equal attention to the "physical, emotional, intellectual, cultural and spiritual needs of each pupil" in a system "designed to work in harmony with the different phases of the child's development".
If the group is successful, the school would open on the site of Frome's old hospital in September next year.
Earlier this week, another group, the Frome Free School, had its application rejected and now plans to appeal.