Bath MP Don Foster says gull research bid 'has failed'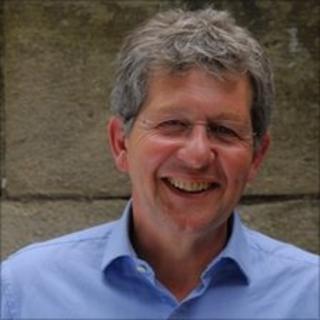 An MP says he has failed to convince the government to pay for research into problems caused by urban gulls.
Liberal Democrat Don Foster had called for ministers to take the threat of growing gull numbers seriously.
The Bath MP said there were well over 1,000 pairs of breeding gulls in the city and strategies to control the numbers were not working.
"The truth is that so far I have failed to persuade the government to take the issue seriously," he said.
"It is a really serious problem for many people in my constituency of Bath and many other places around the country.
'Rodents with wings'
"What I've argued quite simply is that we don't have enough research to understand the life cycle of the urban gull so that we can then decide what is the most appropriate action to solve the problem.
"In front of me I have a series of photographs of gulls sitting by decoy birds, sitting in among spikes, sitting right next to loudspeaker systems that are meant to give distress calls that send seagulls away.
"All of the methods that are being used largely do not work, they're costing an absolute fortune and that's because we're not doing some basic research to find out how to solve the problem.
"There are all sorts of bird-lovers out there who will think I'm doing horrible things but as far as I'm concerned, these are just rodents with wings."
'All night long'
Resident Alice Hoyle said: "They just keep us awake a lot of the time all night long it seems.
"I have an 18-month-old so I can't wear earplugs to drown out the noise because I won't hear her if she needs me during the night.
"We've never known anything like it. There was nothing like this where we were living before."
Bath-based gull expert Peter Rock said over the last 20 years, millions of pounds must have been spent on trying to control gull numbers.
"It we're going to manage the situation correctly we have to get the research done to find out what it is that makes these gulls so successful," he said.
"I think the way to deal with this is to manage where they're getting their food and and how they're getting it and to find out who they are and what they do.
"In the end, we could easily come up with strategic management possibilities for all local authorities."
The Royal Society for the Protection of Birds has in the past said a change in human behaviour would address the issue better than taking action against the birds.