Colleges in Somerset offer bus pass bursaries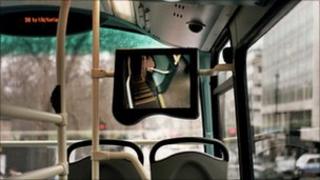 Two colleges in Somerset have begun offering bursaries to help students pay for their annual bus pass.
All students from Strode College are being offered a £100 bursary and up to £300 for those from homes earning £25,000 or less.
Bridgwater College's bursary of between £120 and £300 is only for students from homes with an income of below £25,000.
Students have already seen a rise in the price of the County Ticket bus pass - which now costs £535.
It is likely to be scrapped altogether next year when the county council ends its £700,000 subsidy.
The difficulties have been compounded for students because the government has stopped its Education Maintenance Grant, which many students used to pay for their travel costs.
Strode College said there was evidence some students were not applying because of travel costs.
Principal of Strode College in Street, James Staniforth, said: "As a rural college we are the sixth form for four partner schools, two are relatively close to us in Glastonbury and Street, but the other two are 11 miles away.
"Therefore the issue of transport to access their sixth form is particularly critical for students from Ansford in Castle Cary, and Whitstone School in Shepton Mallet.
"We had to find some way of making sure they didn't lose their opportunities in continuing in further education."
Somerset College based in Taunton already has a means-tested bursary which can be used towards transport costs.
The college said it believed this was the fairest method as the money went to the students who needed it most.
No-one from Yeovil College was available to comment.