Woman charged over girl's road crash death in Taunton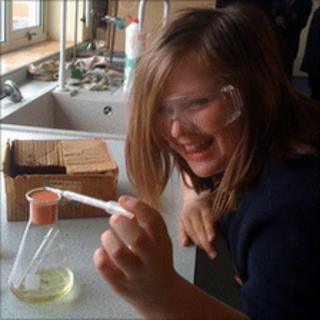 A second person is to be charged with causing death by dangerous driving over the death of a 13-year-old girl in Taunton.
Leanne Burnell, 20, is to be jointly charged with Leonard Jones. He pleaded guilty to the offence on 29 June, and is due to be sentenced at a later date.
Amy Hofmeister was hit by a car driven by Jones, 41, when she was riding along a cycle path on Blackbrook Way.
Miss Burnell, of Smithy, Bishops Hull was driving a separate car to Jones.
The decision was made by the Crown Prosecution Service (CPS), which has authorised Avon and Somerset Police to charge Leanne Burnell, who was 19 at the time of the accident.
District crown prosecutor, Dean Lampard, said: "Whilst Leanne Burnell was driving a separate vehicle to that of Jones, I have taken this decision after very carefully after reviewing the material gathered in the police investigation.
"I have concluded that there is sufficient evidence for a realistic prospect of conviction and that it is in the public interest to bring this charge."
Miss Burnell is due to appear at Taunton Magistrates' Court on 25 August.