Councillors question Welton Bibby & Baron Wiltshire move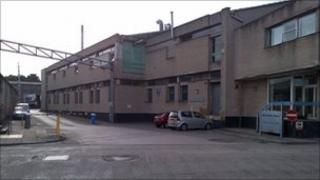 A group of Conservative councillors in Somerset want to know how much effort was made to keep one of the county's biggest employers.
Paper bag maker Welton Bibby & Baron announced two weeks ago it was moving from Midsomer Norton to Wiltshire.
It said at the time it had tried but failed to find bigger premises.
The Liberal Democrat-controlled Bath and North East Somerset Council (Banes) said it had "done a lot of work" to try to keep the company in the town.
"We really want to be reassured that we have explored all avenues of help and support to Welton Bibby," said Conservative councillor for Midsomer Norton North, Barry Macrae.
"They are important to us, obviously the people are very, very important to us.
"We just want reassuring that the offices tried and that it is not for lack of effort on Banes' behalf if Welton Bibby go ahead and do actually move."
No agreement
Welton Bibby & Baron employs 300 people in Midsomer Norton but will be moving to Westbury in Wiltshire by 2013.
Management hope all of the firm's workers will move to the new factory, which needs to be on a bigger site to continue its expansion and investment in machinery.
The company makes paper bags for retailers including John Lewis and Marks & Spencer and brands such as PG Tips and Typhoo.
"We are as devastated as Barry and the rest of the councillors in Midsomer Norton over Welton Bibby & Baron moving to Westbury," said Nathan Hartley, deputy leader of the council.
"There are a number of sites available but the company, for a number of reasons, have decided not to go with them.
"The favoured site we found on the other side of Midsomer Norton, the Old Mills site, was ideal, however the company and land owners were unable to meet an agreement."
Mr Hartley said the council would work with external organisations, such as Job Centre Plus and BusinessWest, to help find jobs for employees who did not want to relocate to Wiltshire.