Woman is bailed over girl's crash death in Taunton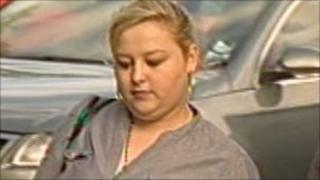 A woman accused of causing death by dangerous driving after the death of a teenager in Somerset has been released on bail.
Leanne Burnell, 20, of Smithy, Bishops Hull, has been jointly charged with Leonard Jones, who pleaded guilty to the offence on 29 June.
Amy Hofmeister, 13, was hit by a car driven by Jones, 41, when riding along a cycle path on Blackbrook Way.
Ms Burrell will appear again before Taunton Crown Court in November.