Somerset dentist 'extracted wrong tooth'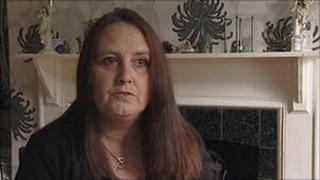 A dentist took out the wrong tooth and then fitted it back after it was retrieved from a surgical waste bin, a patient claims.
Kim Green, from Somerset, says her healthy tooth was extracted by newly-qualified dentist Justin George.
Mr George was immediately suspended from carrying out NHS work.
An NHS Somerset spokesman said Mr George was "subject to the Primary Care Trust's internal investigation and performance review process."
Mrs Green, 44, from Wellington, said a couple of hours after the surgery she was still in pain and was told by the ADP Dental Centre her tooth would be retrieved.
Then during further surgery, Mr George sewed the tooth back in but left her rotten tooth in place.
The following day Mrs Green was admitted to Musgrove Park Hospital for an emergency operation where both her rotten and re-inserted teeth were removed.
Mrs Green, who says she is seeking compensation, said: "They advised me that this should never have been done and explained to me the implications of it being in a [surgical waste] bin."
After the incident, Mrs Green was vaccinated against blood diseases such as hepatitis.
The case was then referred to NHS Somerset. A spokesman added: "The findings of NHS Somerset's review have been shared with the General Dental Council and it will be for this organisation to decide what action to take."
Mr George remains under suspension.