Somerset head's moral doubt over academy schools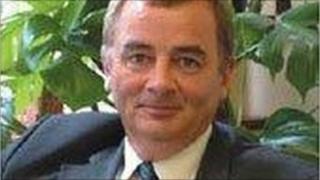 A head teacher in Somerset has said he would rather resign than convert his secondary school to an academy.
Elliot Furneaux, from Heathfield Community School in Taunton, strongly believes that leaving school funding in the control of the local education authority (LEA) is the best approach.
He argues this approach serves the needs of children with challenging behaviour or special needs more effectively than making the switch to an academy.
"We believe in leaving money in the centre [with the local education authority] to provide for vulnerable families," he said.
However his stand appears to be a lone one in the county.
Out of the 28 secondary schools in the Somerset County Council area, 22 have either converted or have applied, and the remaining five are exploring whether to apply for academy status.
In spite of the trend of a shift towards academies in Somerset, Mr Furneaux said his determination not to join in was shared by the school's board of governors.
'Most vulnerable'
The head teacher said: "There has to be an LEA [local education authority] - they have statutory responsibilities to provide for school transport for students with special educational needs, disabilities, challenging behaviour, and to students who perhaps other schools do not find as desirable because of their behaviour or particular needs.
"These are some of the most vulnerable children in the system and that money in the centre is more for them than anybody else."
He added: "I think the [academy] policy's designed to take children out of situations very disadvantaged in terms of the exam results they are getting.
"But what we don't agree with is that new academies are in relatively advantaged areas."
The decision has meant his school has forfeited the chance to receive a £500,000 central government grant for schools which successfully convert to academy status.
A spokeswoman for the Department for Education said academies had improved academic standards and "raised aspirations in some of the most challenging schools in the most deprived areas of the country".
She said the department was "relaxed" if schools did not want to convert as the policy "was permissive and not coercive".
A Somerset County Council spokesman, on behalf of the LEA, said: "We recognise there is a national drive for local heads and teachers to have more control over local schools.
"We support and welcome the extra investment that academies achieve and are confident it will produce even better results.
"However, we acknowledge that there are some challenges with the funding mechanisms and are working closely with government to ensure Somerset is not penalised by being one of the most prominent counties for numbers of academies."
But for Mr Furneaux, the situation is more black and white.
"If we got to the point where the LEA imploded and where students at this school were going to be significantly disadvantaged, I would resign."