Somerset Cider Brandy wins EU battle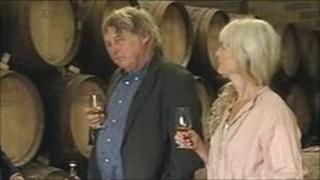 A drinks company has been told it can call its product Somerset Cider Brandy after a four-year battle at the European Union.
The distillery had to wait for the European Commission to approve the name after Spanish competitors said the word "brandy" was linked to their country.
The dispute was championed by MEP Graham Watson, who took the dispute to the commission.
The company said the dispute threatened the firm's very existence.
He said the firm had made the drink for 25 years using apples from its Burrow Hill orchards.
Julian Temperley, who runs the company, said: "I think we would have been in serious trouble, we would have managed to potter along for a few years selling Somerset spirits, but we would have had no future."
Mr Watson said the company had been given Protected Geographic Indication Status.