Somerset charity stops race hate victim support work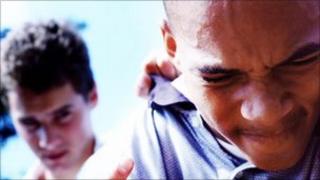 A Somerset charity which offers emotional and practical support for race hate victims has said it can no longer afford to continue its service.
Somerset Racial Equality Council (SREC) had a part-time case worker which was funded through its consultancy work.
But the charity said it could no longer afford to pay for the role and its attempts to find funding had also failed.
In 2009-10 it dealt with 209 new cases and in 2010-11 it had 317 new cases.
Increasing case work
SREC was set up in 1994 and currently runs 11 projects, such as mental health support for people from diverse backgrounds, and interpretation and translation services.
It raises funds through its consultancy work which involves training organisations wishing to improve their racial equality policies.
Last year it spent £11,000 alone on travel expenses for a case worker who often had to travel to victims' homes across Somerset.
The organisation fears its existing deficit of about £40,000 could increase if the race hate support work continues and its other projects could be put at risk.
Chief Executive David Onamade said: "If we combine all the racial harassment cases we have which are live, we probably have about 1,000 at any one time - it is increasing."
He believes without his charity's support, there are are no viable alternatives.
"There used to be a time when the police used to have a liaison officer who would deal with the victims but now not so much because everyone is cutting back."
Avon and Somerset Police have declined to comment about the funding available for the liaison role.
Another charity, Victim Support, has said it is available to support race hate victims.