Hope for statue of Wurzels founding member Adge Cutler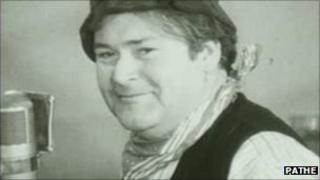 A tribute act is raising money to create a life-sized bronze statue of the late frontman of The Wurzels, Adge Cutler, to be displayed in Somerset.
Mr Cutler grew up in Nailsea and worked at a local cider factory and Portishead Power Station. He died aged 43 in 1974.
Russ Holland, from The Cornish Wurzells, said: "It is time the South West recognised the achievements of the master Cutler."
The statue will cost about £40,000 and will be displayed in Nailsea.
It is hoped the statue will be erected on the town's former Glassworks site, which the town council is planning to turn into a park for the community.
To kick start the appeal the tribute band will donate some of their earnings from their own gigs across the region.
"He was legendary across the West Country and he really put the area on the map," said Mr Holland.
"We are hoping local councils across the west and residents will support the campaign and pull together and help raise funds for this statue."
The Wurzels came to fame in the 1970s with amusing songs about cider drinking, combine harvesters and rural life in Somerset.