Arrest over Street 'threats to kill' at The Bear Inn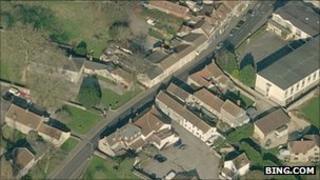 A man was arrested on suspicion of threatening to kill people at a pub in an incident which led to a high street in Somerset being shut for four hours.
Police were called to Street at about 13:45 BST on Tuesday after threats were made against The Bear Inn.
The area around the pub, including the police station, was cordoned off as a suspicious package was investigated.
A man in his 40s was arrested on suspicion of making threats to kill and remains in police custody.
The cordon was lifted at about 18:00 BST after the package was found not to be dangerous.