Debt row led to double killing in Westbury-sub-Mendip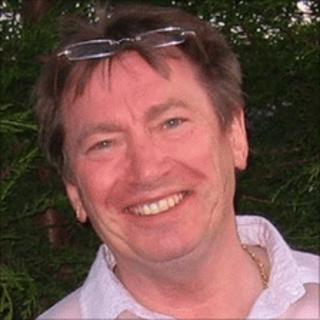 A row over a £40,000 debt led to two men being shot dead in Somerset, an inquest heard.
Michael Harper, 46, shot dead Raymond Masters, 58, in Westbury-sub-Mendip, in April, the East Somerset coroner was told.
Tony Williams heard how Mr Masters, a director at Ford Brothers in Cheddar, was shot five times.
Mr Williams recorded a verdict of suicide on Mr Harper and ruled Mr Masters was unlawfully killed.
A police report, summarised by Mr Williams, detailed how Mr Harper began working as a sub-contractor for Ford Brothers, in 2005.
As the money he was owed increased, Mr Harper became "angry and depressed".
On the night of the shooting, Mr Harper told a friend "I'm going to kill him (Mr Masters)" and, after he'd been drinking, took one of his five licensed shotguns from his Stratton-on-the-Fosse home and drove the 15 miles to Mr Master's home in Westbury-sub-Mendip.
His friend decided not call the police, believing he would calm down and return home.
However, Mr Harper arrived at Mr Masters's house and, with gun raised, told him: "You've had it Ray."
Mr Masters ran inside and slammed the door but he sustained four gun wounds when Mr Harper shot through the door
He then entered the house, where Mr Masters' wife was standing over her husband's body, which was face-down in the hall.
Despite begging Mr Harper to leave them alone, he shot Mr Masters once more in the back.
The coroner went on to describe how Mr Harper then walked into the churchyard next door and shot himself in the neck.
Avon and Somerset Police confirmed that following the coroner's verdict there would be no further investigations into the killings.