Minehead tourist information centre to close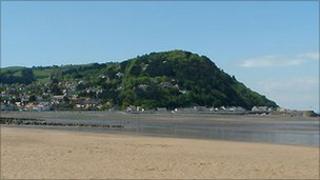 Minehead's tourist information centre is to close because of funding cuts - three years after it opened.
West Somerset Council said the visitor centre would be shut temporarily because it could not afford to run it.
The service will be transferred to Porlock visitor centre from the end of this month and there is no scheduled date for reopening.
The council said it needed to save £1.2m by 2013 due to a cut to its grant settlement from the government.
Councillor David Sanders, lead member for economic regeneration at the Conservative-run authority, said: "With the drastic cuts to our funding we, like many other councils, we simply cannot afford to maintain the past levels of service delivery, even though we may strongly support the service in principle.
"This is especially true when it comes to services that are not statutory and that we have no duty to provide."
Earlier this year, the council offered voluntary redundancy to staff members in a bid to cut costs, and both the permanent staff at the tourist information centre had their applications accepted.
A subsequent appeal for people to take over the running of the Minehead office, which is on the seafront, was not successful.
'Difficult time'
Will Rayner who runs the Courtyard Gallery in Minehead, which employs seven people, said the tourist information service was vital to the success of his business.
He said: "If we had a lack of tourism, if people didn't come to this area to visit, if it wasn't promoted, at least half those jobs would have to go.
"I and many others rely on tourism for our business. We need to attract people here at this difficult time.
"We need a service and at the moment they've not planned to replace it with anything.
"The Porlock information centre is very well run. But [the closure of the Minehead centre] puts an awful lot of pressure on the Porlock office."
"There are lots of businesses in this area that directly and indirectly rely in tourism. We need to sell the area and make sure people know it's here and how beautiful it is," he added.
The council said a review group, made up of local councillors and organisations, will now meet again to "look at other options for service delivery" in Minehead.