Settlement agreed after cancer patient's death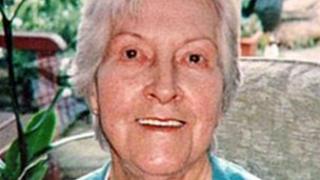 A medical centre in Somerset has agreed a financial settlement with a family after a delay in the diagnosis of their mother's fatal cancer.
Joan Redfern, 74, died from cancer of the rectum in 2008, six months after being diagnosed with an inflamed bowel following a colonoscopy examination.
The family started legal proceedings after delays in detecting the tumour.
Somerset Primary Care Trust said it accepted "no admission of liability" over the incident.
But it said it was "pleased that a resolution has been achieved".
Ms Redfern was referred to Shepton Mallet Independent Treatment Centre (ITC) for a bowel examination in 2007 after developing digestive problems and anaemia.
'Yelled and screamed'
But six months later she was diagnosed with cancer of the rectum after a 6cm (2ins) tumour was found by the Royal United Hospital in Bath. The cancer went on to spread to her pelvis.
Ms Redfern's daughter Angela also complained about the initial investigation conducted by Dr Ben Mak and said her mother had been in pain.
Previously, she told the BBC: "On this particular occasion he examined mum to the point that she yelled and she screamed, this had never ever happened with any rectal examination to her before."
Shepton ITC advised Angela that a DVD of the internal examination had been analysed as part of a review of colonoscopies carried out by Dr Mak between 2005 and 2008.
He was suspended from his job by NHS Somerset and the case referred to the General Medical Council (GMC).
The GMC said following the private hearing there were no restrictions placed on Dr Mak and he could continue to practice.
The family settled for an undisclosed sum of money out of court.