Somerset parishes criticise Boundary Commission plans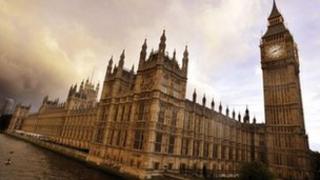 Three parish councils in Somerset have launched a campaign against being moved to a new Parliamentary constituency.
Milverton, Wiveliscombe and Bishops Lydeard have complained to the Boundary Commission and have begun to lobby ministers over the proposals.
They say they have closer links to Taunton rather than Bridgwater and West Somerset which is the proposed new constituency.
The commission says it needs to even out population numbers in each area.
Joanna Lewin Harris, from Bishops Lydeard Parish Council, which is five miles west of Taunton, said: "Developments in Taunton are of interest to people in Lydeard - people have been talking about the new road [which diverts traffic away from the town centre], whether they had been using it, what they thought of it.
"If there was a new road in Bridgwater, it wouldn't make any difference to anyone, we wouldn't care at all."
Simon James, from the Boundary Commission, said: "All constituencies - with a few exceptions - must have roughly the same electors in them and that's worked out by using the average number of voters which is 76,841 and each constituency must have an electorate within a narrowly defined band around that average."
The boundary changes are part of a national review being made to cut the number of MPs in England by 30.