Artefacts in South Somerset may transfer to a trust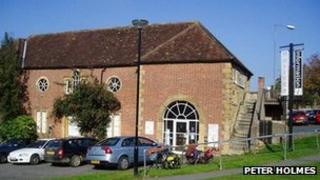 South Somerset District Council's heritage collection may be looked after by a trust to save £93,000 a year.
The option is one of several being explored because of the high running costs and low visitor numbers.
Councillors will asked whether to work with the county council which is already exploring the idea of setting up a trust for its collection.
The collection of 40,000 can be seen by appointment at Yeovil's Community Heritage Access Centre.
'Legal costs'
A second option would be to close the service and hand back the artefacts to the original donors, however the report authors said they believed this would be expensive, time-consuming and unsuccessful.
There could also be legal costs involved over wrangles of ownership if they advertised a return of items.
A final option would be to reduce the service further, so public access would be further restricted as staffing would be at a minimum.
However, these two options could put the district council in breach of its contractual obligations to the Heritage Lottery Fund, which contributed towards the building costs of the Community Heritage Access Centre.
The report will be considered by the district executive on 3 November.