Somerset youth leader 'groomed victims'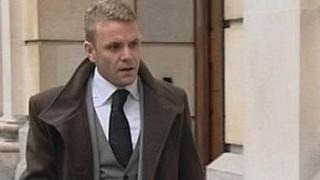 A youth leader and former teacher accused of sex offences groomed his victims and used Facebook to keep them quiet, Bristol Crown Court has heard.
Philip Barlow, 29, from Raleigh Close, Saltford, near Bath is accused of 19 sex offences against girls, one as young as 12, between 2002 and 2009.
The court heard prosecution claims that Mr Barlow and members of a local church had tried to cover up the offences.
Mr Barlow, a youth leader at Saltford's Grace Bible Church, denies the charges.
The defendant is charged with four counts of indecent assault, one count of voyeurism and 14 counts of assault.
Prosecutor Ian Fenny told the court that Mr Barlow had groomed his three victims. Once the allegations had been made against him to police, he sent them messages on Facebook in an attempt to keep them quiet, the court heard.
The allegations came to light when the mother of one of the girls discovered messages on Facebook sent by Mr Barlow to her daughter when she was 13.
The court heard how a second 13-year-old victim had informed the police that Mr Barlow had watched her showering before touching her in an inappropriate way.
A third girl was 12 at the time Mr Barlow allegedly began grooming her.
The trial continues.
Correction: This report has been amended to clarify that the prosecution did not suggest that the defendant had used Facebook during the alleged grooming.
Mr Barlow's conviction was quashed on 26 April after he appealed against it. A retrial has been ordered.