West Somerset to cut budget by £200k despite £1.1m shortfall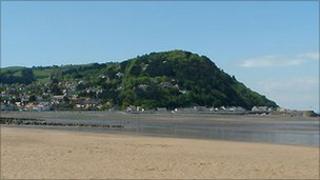 The smallest district council in England says it does not want to make any further major cuts to its budgets.
West Somerset's cabinet voted through proposals for £200,000 of cuts over the next two years despite an expected shortfall of £1.1m in the same period.
The authority said it would need to make further savings or generate extra income to stay financially viable.
It said by 2016/17 this figure would be £1m - equivalent to 20% of its current annual budget of £4.9m.
Leader of West Somerset District Council, Tim Taylor, said this was on top of cuts from previous years.
'Cut services' fear
He said the authority either needed more money from the government, and a guarantee future cuts would not affect West Somerset, or council tax would have to go up.
"Without this we would have to cut all discretionary services and we still wouldn't be able to provide statutory services to the required level."
He said although the West Somerset component of the council tax bill would go up by about 30% the total increase to householders would be about 3%.
"The maximum increase to cover our budget shortfall would mean about £40 per year on a Band D property," he added.
West Somerset Council covers an area from Minehead to Exmoor, which is largely rural, and has one of the lowest populations for the size of the area.
It receives 9% of the total council tax income - the rest is shared between parish and county councils, the police and fire service.
The authority is run by the Conservatives.