Views sought on Somerset quarries' future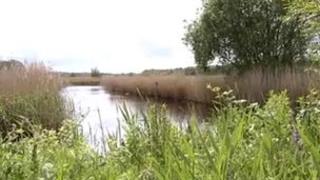 People are being asked for their views on the future of Somerset's quarries.
Somerset County Council is drawing up a strategy for quarries and peat extraction covering the next 15 years.
Questions asked include whether quarrying should continue in different parts of the county, and under what conditions.
The minerals sector supports 1,400 jobs in the Mendips alone. Another 40 people are employed in the peat extraction industry on the Somerset Levels.
The consultation runs until 12 February.
Responses from the Minerals Option Paper will be used in drafting the Somerset Mineral Core Strategy, due to be published next year.
'National resource'
"We'll be considering all the issues very seriously," said David Hall, the Conservative councillor in charge of drawing up the plans.
"This is not setting out policy at the moment, this is going out into Somerset and asking the industry [and] also people who live and work in Somerset."
Twelve million tonnes of sand and gravel are quarried from the Mendip Hills each year, making Somerset the second largest producer of crushed stone in the UK.
Ben Malin from the Somerset Peat Producers' Association said: "What we're doing in Somerset is we're taking agricultural land with peat underneath, which is quite low in terms of agricultural and ecological value, and turning that into a wetland habitat.
"Take the starlings for example, which are so popular - that's all there because of peat extraction."